Skip to Content
Residential Property Rentals

1 Bedroom 1 Bath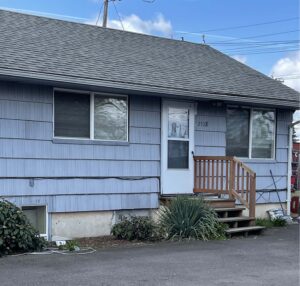 Address: 2533 SE 174th Apt #2
City, State: Portland, OR
Bedrooms: 1
Bathrooms: 1
Price: $1000 a month.
Deposit: $1000
Pets:  One Pet is allowed $50 a month pet rent. Rules and restrictions apply. 
Application Fee: $45 per applicant 18+ years
Remarks: 1 bedroom 1 bathroom available now. W/S/G included. You pay your own electric. No laundry on site. Renter's insurance required. Please review rental criteria before emailing to schedule a showing. We do not accept applications without an appointment to view the unit first. Please email Info@HannaNetwork.com to schedule a showing.
City of Portland Open Application Period: 4/7/2022 2:30pm.